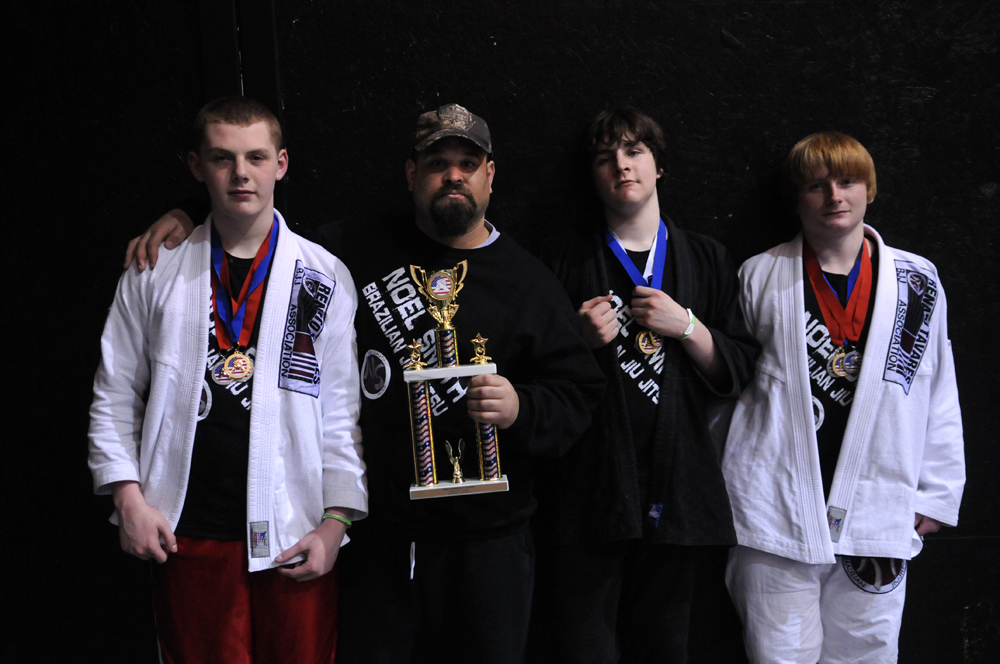 Brazilian Jiu Jitsu Instructor in Baltimore Maryland
Noel Smith began his study of martial arts at 10 years of age. He received a brown belt at the age of 13 in Shotokan Karate. He continued to study karate till he joined the military in 1992. Noel then spent 4 years in the Navy as a Corpsman stationed at Camp Pendleton with 3rd Battalion 1st Marines.
In October of 1998 Noel met Roberto Marques DaSilva (AKA Maguilla). Maguilla at the time was a 4th degree Black Belt under Andre "Dede" Pederneiras in Brazilian Jiu Jitsu. Noel trained with Maguilla and received his Brown Belt in 2006.
His introduction into Brazilian Jiu Jitsu has changed Noel's life forever. He is a black belt under Renato Tavares.
Fill out the form to the right or call us at 443-867-5329 to get 2 weeks FREE!